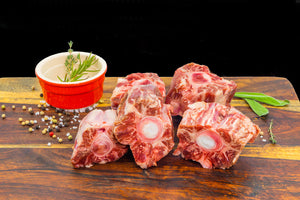 Ox Tail has been treasured through out human history for adding much need nutrition and flavor to soups and stews for thousands of years. Enjoy our Akaushi Ox Tail braised or simmered in a delicious bone broth!
Premium Quality Akaushi Beef

Source Verified By DNA Testing
Note: Ox Tails are packaged 2 to 4 pieces per  .70 to 1 lb per pack.